Heartwood Custom Homes Awards – Custom Builders Indianapolis
Heartwood Custom Homes has consistently been recognized by the building industry as a leader and innovator in home design. We offer boutique, white glove services and we offer custom building services, interior design services and renovation services all under one roof. If you are looking for custom builders in Indianapolis, sit down with Heartwood.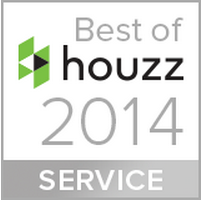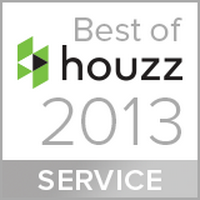 Best of Houzz 2013
Top Custom Home Builder 2012 Indianapolis Business Journal
Jeff and Wendy Langston Home-A-Rama Winners
Home a Rama Best of Show
Home a Rama Best Curb Appeal
Home a Rama Best Interior Design
Home a Rama Best Lower Level
Home a Rama Best Outdoor Living
Home a Rama Best Master Suite
Builder of the Year Hamilton County
Winner of Builder Association Annual Best Custom Home multiple categories
Heartwood Custom Homes Reviews
At Heartwood, we believe in our unique luxury design and build process, as do our customers. Several of our clients have shared their personal testimonials highlighting their very positive Heartwood experience.
Are you ready for a free consultation?
Now that you have an idea of what the process looks like, you might want to think about sitting down for a free consultation.

EXTERIORS

"Heartwood has created what I consider to be a very high value packaged home… The architecture and uniqueness in design were, and still are, the attraction to the home that I selected.On the exterior, I looked at the number of architectural articulations and the French curves coupled with the dynamic high pitch roof lines. I am absolutely convinced that the Heartwood designs are far superior to the other homes that I considered. The inside of the home is equally dramatic. When you drive by a Heartwood home, there is no doubt that it is a Heartwood product.Heartwood provides this feeling at what I believe to be very competitive prices."

-Frank Eppink

CUSTOM HOMES

"We were impressed with the true family feel we experienced immediately with Heartwood Custom Homes. The team we worked with was eager to help us build a home that best met our needs from the type of lot we wanted, size and style of home, and even allowing my husband to take part in some of the actual construction which is a hobby of his. The Heartwood team worked closely with us to ensure that we were getting exactly what we wanted in our new home. Even when minor issues arose, the team worked diligently to resolve them to our satisfaction. We are thankful to Heartwood for providing us with a home that we love."

-Robin Lynch

CUSTOM HOMES

"We wanted to send a note to say thank you. Heartwood Custom Homes has an excellent team who made the whole building process smooth and painless. The major construction was done right the first time and the minor fixes were completed to our satisfaction, never making us feel as thought we were unreasonable in our expectations. We've heard others' horror stories. Every time we tell someone we built a custom home, they're surprised to hear that everything went so well and that we actually enjoyed the experience. Needless to say, we've been very satisfied and appreciate the service we received."

-Jeff & Cathy Loeser

CONSTRUCTION

"We want to express our thanks and appreciation for the work Heartwood Custom Homes has done for us. Our house is beautiful and we are very pleased with everything! Heartwood has our highest recommendation for finishing on time and solving all of the concerns we brought up along the way." 

-Gary & Gayla Breslauer

HOME DESIGN

"The Heartwood Team made a process that could have been stressful, a great experience! The attention to detail in regards to our home and us as customers throughout and even now, after the building process has been exceptional. Heartwood Custom Homes builds a true custom quality home. We love our new home!"

-April & Chad Masterson

CUSTOM HOMES

"We can't say enough about the Heartwood Custom Homes team… Jeff has a keen architectural eye and structural vision that can translate your ideas into a masterpiece, while also creating spaces that are warm and inviting. Our designer, Wendy, is truly gifted and has a unique ability to study people, understand them and then develop a design with textures, tile, color and fabric that represent a personal reflection of that person. It's just incredible… They are the best in the business with the best process."
-Joan Graham
Custom Builders Indianapolis
____________________________________________